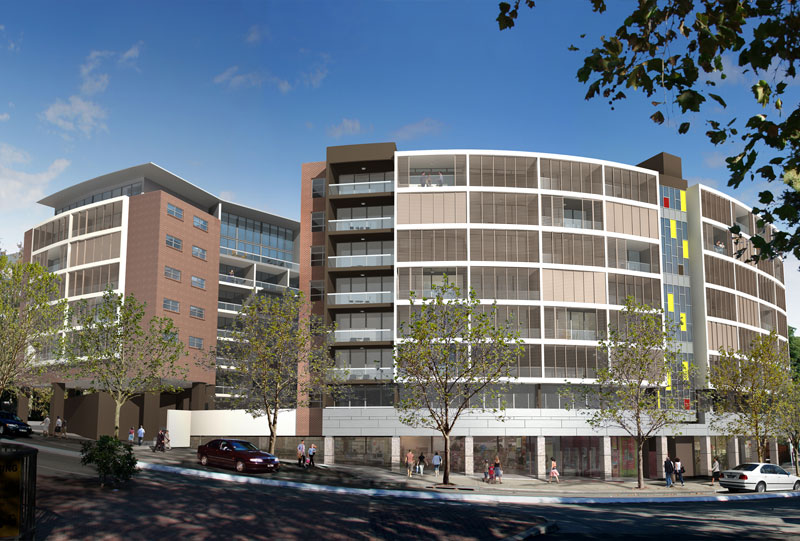 Council has worked with developers to come up with optimum design and plan for a new residential/ commercial building in Brown St, adjacent to Ashfield Station. Construction is currently in progress.
Positioned in the heart of the busy shopping precinct and just fifteen minutes by train to the CBD of Sydney, the property offers a mix of 1-3 bedroom contemporary single and multi level apartments. Prices range from $450,000 to $700,000 and the majority have already been sold.
In approving the project, Council has obtained a number of benefits for the Ashfield community, including:
• Public car parking at basement levels B2 and B3, with dynamic display at the entrance to the car park to indicate availability of parking spots and a bicycle parking area
• Public pedestrian link from Drakes Lane to Brown Street
• Public right of way through the western side of the site, with lighting and lift access to the car park
• A public art feature for the side of the building along Drakes Lane, with reference to the local area and durable, vandal resistant design.